The past two days I've used a lot of spoons.
After months and months of pinning, I was finally able to cross a bunch of recipes off my Pinterest to-try list. I made a *turmeric face mask, *detoxifying deodorant, *Egyptian depilation recipe (unwanted hair removal sugar paste thing), *peppermint lip balm, took another crack at *homemade dish soap, and came up with my own recipe for a moisturizing hand sanitizer (it's my the first recipe for something that you don't eat, so I'm pretty excited).
Pinning aside, also made a yummy *Asian veggie medley and one of my family's long time favorites, One-Pot Pizza Pasta Toss.
But wait, that's not all! Since the Oscars are coming up on Sunday and just about the whole family and their significant others are not only attending the second day AMC Oscar Showcase 2016 Best Picture Nomination Marathon tomorrow (it's an all-day thing spread out over two Saturdays), but a Oscar party at The Parents' place on Sunday, this also meant meal planning and shopping (shopping – my greatest spoon drain, as I loathe shopping!).
So, of course, I got a migraine.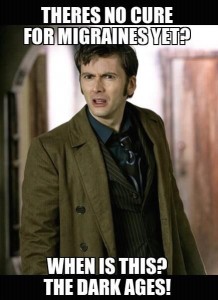 But that's OK! Sometimes it's worth it to do what you love doing. Besides, it was just a regular pain migraine. Plus, it meant a full-stop evening with my hubby (Who was coming off a rough few days of work, so could use a full-stop evening as well!), and I got to indulge in my migraine-buster menu of tea, French fries and ice cream while we caught up on the first two episodes of The Walking Dead, which were, of course, tense, heart-breaking, and just the guilty pleasure we needed to unwind!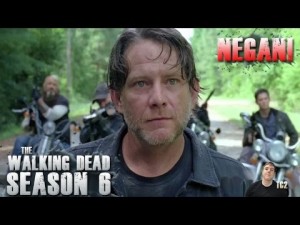 Alrighty, enough about me. On to the recipes!
The hand sanitizer was inspired by a few wonderful ladies in the pinning world. Acadianas Thrifty Mom taught me about the sanitizing properties of certain essential oils and that Aloe Vera gel is a nice, non-drying carrier as oppose to, say, rubbing alcohol like so many brand named hand sanitizer companies use.
However, living here in dry Colorado, I really wanted to make this hand sanitizer ultra-moisturizing. It was also important that it absorb quickly because, I find myself applying it at odd times like when I'm driving. In addition, my hands are starting to show signs of my age, so if I could add something that could potentially slow that process, aces!
I have been using grapeseed oil for a while now, because I have a sensitivity to the popular coconut oil (it makes my skin itchy). However, grapeseed oil is also more quickly absorbed into the skin (Thanks, Marie over at Humblebee and Me for this info!), and is apparently a natural astringent and could improve skin's elasticity.
I also added Carrot Seed Oil (not to be confused with carrot seed essential oil) which is touted as another anti-aging yum-yum. You can read more about it here.
OK…blah, blah, blah, Jamison. Get to the recipe, already!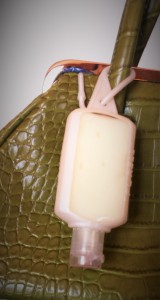 Healing Healthy Hand Sanitizer
(By Laughing At Spilled Milk – Jamison Woodward Durbin)
(*self-indulgent giggle*)
1 Cup Aloe Vera Gel, like this
2 Tbs. Grapeseed oil, like this
1 Tbs Witch Hazel, like this
1 ½ dropper Carrot Seed Oil – Not  Essential Oil –  like this
15 drops Cinnamon Cassia, like this
15 drops Clove Bud, like this
15 drops Eucalyptus, like this
15 drops Peppermint, like this
15 drops Tea Tree Oil, like this
(If you're a migraine sufferer, only use 15 drops each of Peppermint and Lavender and 8 drops Eucalyptus. )
Whisk all ingredients until smooth, pudding-like consistency. Transfer to a quart freezer baggie and snip off a very small tip at the lower corner. Fill old hand sanitizer containers or squeeze travel containers like these, or just spoon into small containers with lids. Enjoy!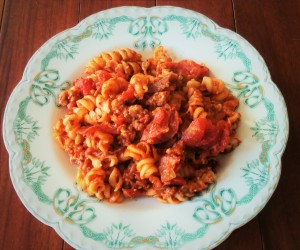 One-Pot Pizza Pasta Toss
1 Tablespoon extra virgin olive oil
½ large white or yellow onion, diced
2 cloves garlic, minced
1lb. hot or mild Italian sausage or **90% lean ground beef
1 6oz. package pepperoni or **turkey pepperoni
4, 14.5oz. cans diced tomatoes, no salt, DRAINED
2, 14.5oz. cans tomato sauce
½ 6oz. can tomato paste
2 tsp. Worcestershire sauce
2 tsp. dried oregano
2 tsp. dried parsley
2 tsp. dried basil
salt and pepper to taste
1 16oz. package rotini pasta
7oz. shredded mozzarella
In hot stock pot, on medium high heat, with extra virgin olive oil, sauté onions until translucent. Add garlic and cook one minute (careful not to burn the garlic!)
Add sausage or ground beef and cook until browned (no more pink).
Once the meat is browned, add all the other ingredients except the pasta and mozzarella.
Stir to combine. Once it starts to bubble, reduce heat to simmer (medium low) and cook for 20 minutes.
In the last 10 minutes of cooking, prepare the rotini pasta according to package directions. Make sure you don't overcook your pasta or this recipe will not make for nice left overs!
Drain pasta well, then add the pasta to your meat sauce. Stir well to combine.
Add mozzarella cheese and stir well to combine. Serve warm.
Enjoy!
*Recipes to come in later posts.
**Healthier option